Jeffrey Zagaria Productions L.L.C

Jeffrey Zagaria Productions L.L.C

Need to capture that perfect sound?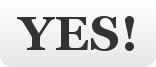 Interested in learning more about the Zagaria Music Family?

About Jeffrey Zagaria Productions

Jeffrey Zagaria Productions is family-owned and operated in Boca Raton, Florida. Since opening, we've treated every individual like they were a part of our family. Other companies may offer similar services, but our services come with a caring, personal touch. Here at Zagaria Productions L.L.C. we believe that your success is integral to our own.