Jeffrey Zagaria Productions L.L.C

Jeffrey Zagaria Productions L.L.C

Need to capture that perfect sound?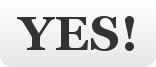 Interested in learning more about Zagaria Music?


About Jeffrey Zagaria Productions

Are you interested in getting your creative projects off the ground, but don't know where to start? Zagaria Productions L.L.C. is a South Florida company whose goal is to make you as successful as you can possibly be. With Mr. Zagaria's industry connections, professional resume', as well as his lifetime of industry experiences- your path to success is sure to reach it's maximum potential! 

 Zagaria Productions L.L.C. is a small American-based company in Boca Raton, Florida. We have developing projects and are currently undergoing expansion in the near future. Thanks to the wonderful innovation of internet technology, we can provide the community with a wider range of services, wherever they are.  

 JZ Productions Founder Jeffrey Zagaria brings his 20 plus years of professional music and production experience along with his family's 65 years in music education and management to the South Florida area. In our many years of business Mr. Zagaria has made wonderful contacts and knows that he can provide excellent service which his clients can trust.

Jeffrey Zagaria - Director Of Zagaria Production L.L.C. 

  Twenty Two years of teaching privately individually, in both Public and Private sectors.

  Performed with Celine Dione, Reba McKentire, Boston Pops, and many other famous artists.

  Developed Zagaria Vocal Method- All Levels, 

  Publishing "Know Your Voice" due out this year.

  Teaching: Speech Therapy,

  Classical Training, Speech Level Singing, Mixed Method Technique

  Piano, Guitar, Drums, Bass

  Arrangement, Engineering, and Production 

  Acoustics, Physics, Mathematics, Electrical Engineering 

  Songwriting, Lyric writing, 

  Life Coaching, Christian Counselor

  Professional performances in English, Portuguese, Russian, Hebrew,  

  Languages spoken: English, Portugese